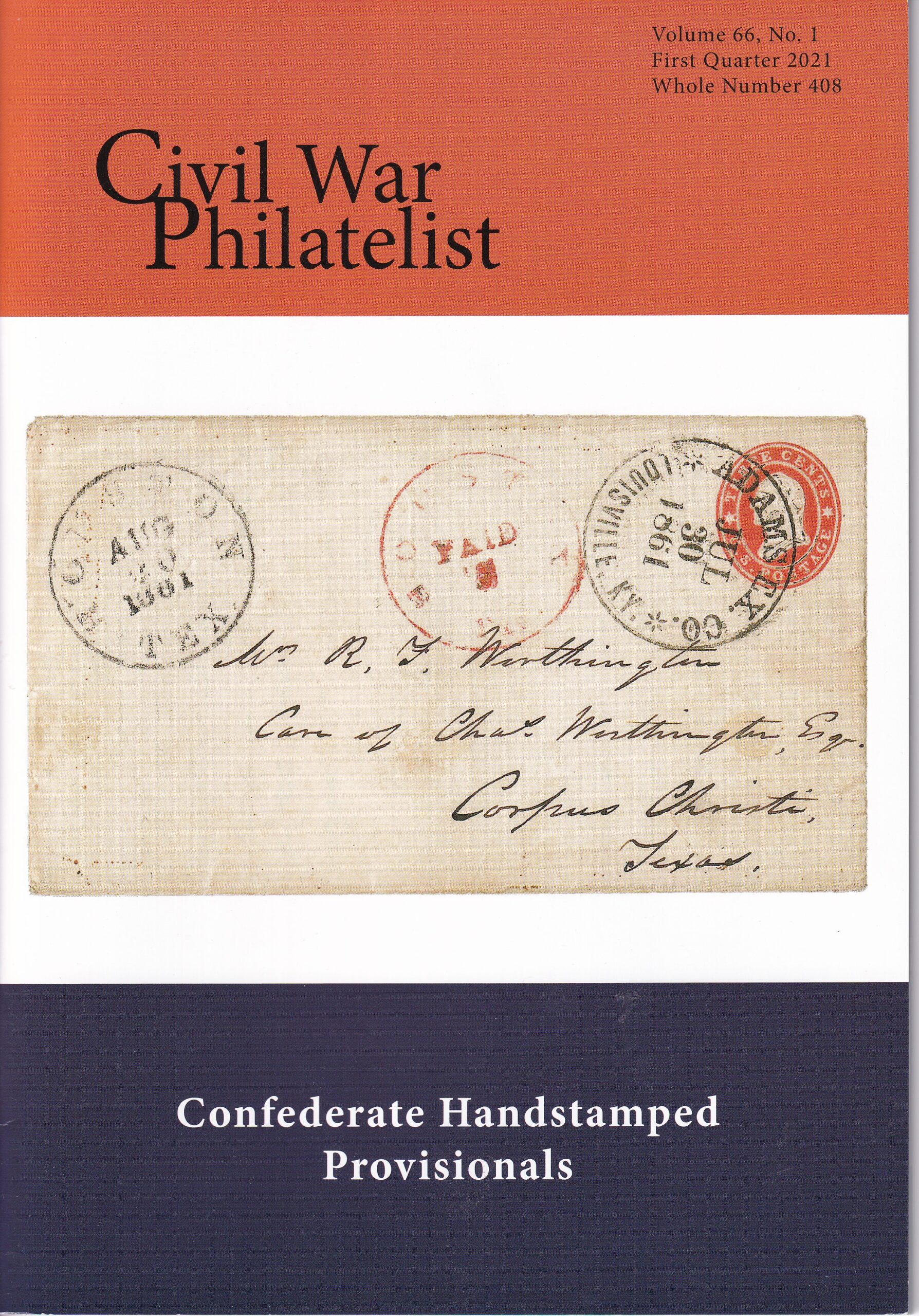 When the Civil War Philatelic Society (Society) was originally formed as the Confederate Stamp Alliance (Alliance) in 1935 there was no official publication. At that time information was disseminated through the pages of Stamp and Cover Collecting, and Stamp and Cover Collectors Review, both commercial publications of August Dietz. After the last issue of Stamp and Cover Collectors Review in 1939 Dietz began publishing a leaflet called the Confederate Bulletin. He stated it was published in the interest of collectors and students of Confederate postal issues. Its pages kept members abreast of events and also served as addendum to the Dietz Catalog.
Beginning in February 1956 the Alliance started its own official publication, the Confederate Stamp Album. This monthly publication continued until January 1960, when the name was changed to the Confederate Philatelist (CP) and continued as a monthly publication through April 1967. In May of 1967, the CP became a bi-monthly journal. In January 1972, the name of the publication was silently changed to The Confederate Philatelist.
The CP was reformatted to a larger size in January 2005 and became a quarterly publication. The first two issues in 2007 contained four color pages. Starting with the July-September 2007 issue the Confederate Philatelist became a full color journal.
The CP was one of American philately's oldest and most respected journals. It won a gold medal in the APS literature competition at the August 2010 APS StampShow at Richmond, Virginia, and at the November 2010 show at CHICAGOPEX. In 2012, the CP won a Reserve Grand and Gold for periodicals at the National Philatelic Exhibition (NAPEX).
In January 2021 the name of the official publication of the Society was changed to Civil War Philatelist to reflect the broader interest of members under the new name Civil War Philatelic Society.
To view a selection of articles from the Confederate Philatelist click here.
To view the entire July/September 2008 issue click here.