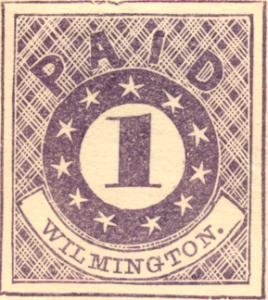 The Freeland Collection collection of Confederate fakes, forgeries, and fantasies was formed by the late Rev. Paul B. Freeland. It was acquired by the Society through the generosity of John R. Hill Jr. and Scott Gallagher.
Several items were removed from the collection before it was received by the Society.
The collection is housed in three volumes plus some unmounted material. To facilitate the display of the collection it is broken into different sections within each volume and some pages rearranged for continuity. A fourth volume is added for the unmounted items.
Some sections may take a little longer to load due to their size.
Volume I – General Issues Fakes, Fantasies & Miscellaneous
Volume II – Lost Plate, Altered Plate & Fantasies
Volume III – Fake and Fantasy Postmasters' Provisionals
Volume IV – Unmounted Fake General Issues and Covers
(***under construction***)